Daniel M. Combs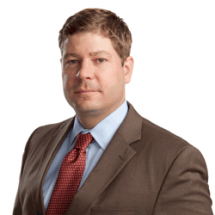 Daniel M. Combs, Shareholder [email protected]
PRACTICE SUMMARY
Daniel Combs represents employers in all aspects of federal and state court litigation and proceedings before federal and state administrative agencies. He has litigated claims under Title VII, the ADA, the ADEA, ERISA, and the FLSA, as well as state-law contract and court claims. Mr. Combs counsels employers on employee relations matters including hiring best practices, investigations, disciplinary actions, termination decisions, policies and procedures, confidentiality and restrictive covenants, protected concerted activities, and accommodation issues.
Mr. Combs also represents employers in NLRB representation and unfair labor practice proceedings, and has substantial hearing and trial work before the NLRB and in labor arbitration.
Mr. Combs is admitted to practice in Colorado; the United States District Court for the Districts of Colorado and the Eastern District of Wisconsin; and the Tenth Circuit Court of Appeals.
PROFESSIONAL EXPERIENCE
· Campbell Litigation, P.C., Denver, CO: Shareholder (March 2015–present)
· Littler Mendelson, P.C., Denver, CO: Associate (September 2011–January 2015); Of Counsel (January 2015–March 2015)
· Sherman & Howard L.L.C., Denver, CO: Associate (September 2003–September 2011); Summer Associate (2001–2002)
· United States District Court, District of Utah: Judicial Clerk for Hon. Tena Campbell, United States District Judge (September 2002-September 2003)
EDUCATION
· J.D., University of Colorado Law School, 2002 (Order of the Coif; Editorial Board, University of Colorado Law Review
· B.A., University of Virginia, 1999 (graduated With Distinction)
PUBLICATIONS AND SPEAKING ENGAGEMENTS
· Costos v. Coconut Island Corp.: Creating a Vicarious Liability Catchall Under the Aided-by-Agency-Relation Theory
73 University of Colorado Law Review 1099 (Summer 2002)
· In recent years, Mr. Combs has spoken to audiences and published multiple articles concerning the doctrine of protected concerted activities as it applies to non-union workplaces.
· Mr. Combs also has spoken to a variety of audiences on employment and labor law matters, including independent contractor misclassification, antidiscrimination law overview, the employee discharge process.
BAR ADMISSION
· Colorado
COURTS
· U.S. Court of Appeals, 10th Circuit
· U.S. District Court, District of Colorado
· U.S. District Court, Eastern District of Wisconsin