Stacey A. Campbell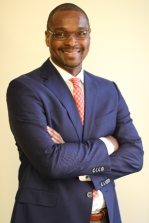 Stacey A. Campbell Shareholder [email protected]

Stacey A. Campbell is an employment and commercial litigation trial lawyer. He has successfully first-chaired jury and judge tried trials throughout the US involving employment discrimination, ERISA (Employee Retirement Income security Act), breach of contract, non-compete and trade secrets, and personal injury.
He defends companies in employment discrimination cases based upon race, sex, sexual harassment, pregnancy, disability, national origin and age. He also advises clients on and litigates covenant not to compete and unfair competition cases across the U.S. His work in this area began years ago when Stacey served as temporary in-house counsel defending and prosecuting non-compete and trade secret cases for a medical device company.
He has also litigated Fair Labor Standards Act cases and regularly advises clients on FLSA issues, conducts audits on employer pay practices, and evaluates and assists companies with proper employee classification. Prior to practicing law, Stacey's corporate work involved administering compensation for exempt and non-exempt employees; evaluating classified exempt and non-exempt positions, and advising management on various methods to avoid improper deductions for exempt employees
In addition to his litigation experience, Stacey has represented companies in labor disputes, labor arbitrations, and union contract development and negotiation.
Stacey's practical approach to employment litigation and counsel stems from his previous human resources experience and work in the legal department at a greeting card company and working as temporary in-house counsel for a medical device company.
---
RECOGNITION
Named, The Best Lawyers in America©, 2013-2015
Named, Colorado Super Lawyer, 2014-2015 (link)
Named, Forty Under 40 – The Kansas City Business Journal, 2005
Named, Up and Comer – Ingram's Magazine, 2000
Recipient, Young Lawyer of the Year – Kansas City Metropolitan Bar Association, 1999
EDUCATION
J.D., University of Kansas School of Law, 1995
B.A., Kansas State University, 1988
PUBLICATIONS & PRESS

August 18, 2014
Littler Attorneys Included in the Best Lawyers in America© 2015 Edition
Littler Press Release
August 15, 2013
Littler Attorneys Named in Best Lawyers in America® 2014 Edition
Littler Press Release
September 7, 2012
Best Lawyers in America® Names 164 Littler Attorneys to 2013 Edition
Littler Press Release
BAR ADMISSIONS
Arizona
Colorado
Kansas
Missouri
Utah
Wyoming
SPEAKING ENGAGEMENTS
January 14, 2015- The Explosion of Whistleblowing Laws, Denver, CO
March 20, 2014 –Handling Whistleblower Claims, Los Cabos, Mexico
April 23-25, 2014-Co Chaired the NELC Labor and Employment Law Conference, San Francisco, CA
April 24-26, 2013-Co-Chaired the NELC Labor and Employment Law Conference, Houston, TX
March 29, 2012- Hit Me: The New Whistleblower Laws, Las Vegas, NV
March 24, 2011 –Blacklisting, San Juan, PR
July 16, 2010- Reduction in Force: Effectively Managing the Process During the RIF and Rehiring, Denver, CO
November 5, 2009 –Navigating E-Discovery Minefields: Latest Developments and Current Compliance Issues, Washington, D.C.
March 26, 2009 –Wastin' Away Again in Worker's Comp. Land: How to Avoid the Exclusive Remedy Wipe Out, Key West, FL
PROFESSIONAL AND COMMUNITY AFFILIATIONS
Co-Founder, Colorado Diversity and Inclusion Think Tank (CDIT2), a corporate think tank focused on enhancing diversity and inclusion for Colorado companies.
Labor& Employment Council Chair, Colorado Association of Commerce and Industry
Colorado Supreme Court (Disciplinary) Hearing Board Member, 2012 – present
Member, Board of Directors – Regis Jesuit High School, 2010 – present
Founder, Executive Council LLC, a Denver-based African American executive organization.
Member, Executive Committee – National Employment Law Council (NELC)
Co-Chair, NELC Program Committee 2013 – present
Member, American Bar Association
Former Co-chair, Equal Rights and Responsibility Committee, Non-competition Subcommittee – American Bar Association
Member, Kansas City Metropolitan Bar Association
Appointed member, Kansas City Area Transportation Authority
Former Member, Board of Directors – American Red Cross of Greater Kansas City
Former Member, Board of Directors – Youth Volunteer Corp of America
Former Member, Board of Directors – Missouri Organization of Defense Lawyers
Former Member, Board of Directors – O'Connor Inn of Court
Former treasurer, Jackson County Bar Association
Former Chair, Ross T. Roberts Inn of Court, 2000-2001
Former board member, Economic Development Council – Denver Metro Chamber of Commerce
Former chair, Equal Opportunity in the Legal Profession Committee, Labor and Employment Section – American Bar Association
Former vice chair, Employment Litigation Subcommittee, Business Law Section – American Bar Association
BOOKS & BOOK CHAPTERS
Annual Review of Developments in Business and Corporate Litigation, 2002-2007 editions, Labor Law: Managing Around Unfair Labor Practices
Board of Review Associate Editors for Covenants Not to Compete A State-by-State Survey, Seventh Edition
Board of Review Associate Editor: Tortious Interference in the Employment Context, a State-by-State Survey, Third Edition
Board of Review Associate Editor: Trade Secrets, a State-by-State Survey, Third Edition
Board of Review Associate Editor: Employee Duty of Loyalty, a State-by-State Survey, Fourth Edition