Practice Area
Employment Litigation
Campbell Litigation defends companies in employment discrimination cases (based upon race, sex, sexual harassment, pregnancy, disability, national origin, sexual orientation and age); Employee Retirement Income Security Act ("ERISA") cases (including denial of benefits, delinquent contribution and withdrawal liability claims); and Fair Labor Standards Act ("FLSA") cases (including misclassification, improper deductions and working off the clock). Our attorneys advise clients on FLSA issues, conduct audits on employer pay practices, and evaluate and assist companies with proper employee classifications. The Firm also represents companies in labor disputes, labor arbitrations, and union contract development and negotiation.
Commercial Litigation
Our attorneys have litigated business-to-business commercial disputes (including breach of asset purchase agreement provisions and indemnification claims); breach of contract claims (defended national retailer in cases involving failure to pay for work performed, recovery of damages for invoking self-help provision of development agreement, and mechanics lien from construction contracts); and covenant not to compete and unfair competition cases (prosecuted and defended breach of non-compete agreements and violation of trade secret cases across the U.S. for high-level sales employees, doctors, and employees in the information technology and staffing industries).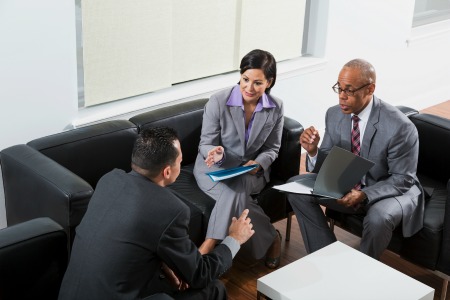 "I have worked with Stacey Campbell on several employment law matters over the past several years, ranging from defending our company against employment-related claims to proactively drafting policies and procedures, including our Employee Handbook, to protect the company.  I can say that, without a doubt, Stacey is one of the most knowledgeable and skilled employment law attorneys I have had the pleasure of working with, and I have worked with several over the years, having formerly had a staff of six in-house attorneys directly report to me at a previous company that I owned.  Stacey is an extremely skilled negotiator, has a commanding grasp of the law, and is my #1 draft pick going into any situation where I need an employment law attorney by my side to protect our company's interests."
Calvin Hamler, Managing Partner, Panorama Consulting Solutions, LLC