Staff

Michelle Campbell, Vice President Operations
Michelle is the firm's operations officer  providing firm organization operations, human resource, business developme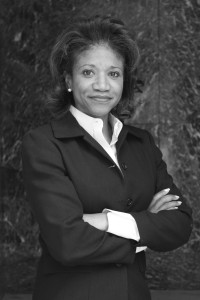 nt and consulting to our clients. In addition, her background and professional experience will leverage
employer and employee relations in mediators and workplace investigators. Ms. Campbell was honored
as an 2016 MLK Business Leader by the State of Colorado, and recognized as 2016 Business Advoacte by The National Rocky Mountain Business Council.  In addition, she serves as business advisor and commissioner to the office of economic development and international trade for the State of Colorado.
Michelle Campbell has served as organization development advisor for 25 years, focus on organization effectiveness and employment policy matters. She is a trained engineer and counselor with national experience in developing effective operation and employee systems that impact productive work environments. Her practice areas have included; corporate systems analysis, workplace investigations, diversity cultural audits, operations assessments, mediation, executive coaching, and project implementation. She has successfully developed numerous corporate operations plans that involved transforming an organizations employee policy, and developed new strategies for organization effectiveness. Michelle has written, facilitated, and served as senior advisor on various corporate organization transformation projects, this experience has gained her expertise in diversity and inclusion. Her publications, workshops, and, keynote address include topics on organization effectiveness, and incorporate the best practices in serving and establishing policies on the basis of race, gender, sexual harassment, disability and age.
Michelle is a thoughtful advisor that brings structure, organization and a practical approach to an organizations challenging situation, Her ability to identify critical gaps and bring a human dynamic and experience that reaches across a diverse client base.
Laura Peterson, ParaLegal
Laura Peterson graduated from Knox College with a Bachelor of Arts in History. She received her paralegal ce
rtificate from Denver Paralegal Institute after
completing an internship with CASA in Colorado Springs. Her experience includes litigation, family/domestic, legal malpractice, bankruptcy, corporate/business, probate/estate planning, and collection law.